Everyone is invited to boost
electric mobility across the globe...
For that reason we created the Electric Vehicles (EV) Treasury Room especially for you. Via this FREE digital e-Mobility library you find all relevant EV market development data needed. Plus you get free access to our global e-Mobility Funding reports. Let's power e-Mobility together!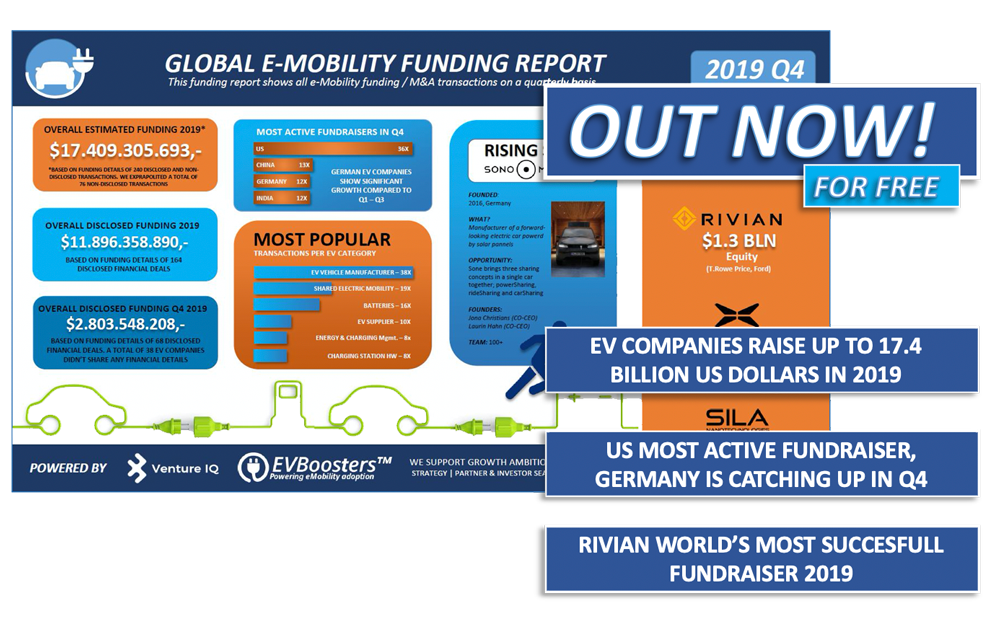 • All Global e-Mobility Funding Reports 2019
• Global and regional EV market insights
• Workshop presentation footage
• Over 20 recent EV strategy and market reports
• Monthly newsletter EVBoosters with market updates
Fill in your subscription e-mail address and password to get free access.
Please sign up if you also like to become part of the EVBoosters family and get free access to valuable insights and updates via our monthly newsletter.
About The
EV Treasury Room
This free digital e-Mobility library offers you access to all relevant Global EV Market Development data. This EV Treasury Room is an initiative of EVBoosters™ and created to power e-Mobility even harder. You get the insights needed to get a better understanding of the rapid growth in the different type of EV markets and segments.
 More important, you can utilize this data to propel your own e-Mobility business in your specific target markets. Every month you automatically receive our monthly newsletter with new EV Market footage. Enjoy reading and let's power e-Mobility together! 
Welcome home EV addict! We power e-Mobility adoption by supporting leading European EV companies regarding Growth Advisory Services and e-Mobility Recruitment. We are EV experts with a deep understanding of The European electric mobility markets, the specific local and international players plus the characteristics per region.
The companies we mainly work with are EV Car Manufacturers, Electric Mobility Service Providers (eMSP's), Charge Point Operators (CPO's), e-Mobility Service Providers (MSP's), Charging Station Manufacturers, CPO Back-end specialists. Since we also provide EV Growth Services we also work along with investment parties like venture capitalists (VC), corporate venturing teams and corporate finance specialists.
About The Global e-Mobility Funding Report