Our mission: powering e-Mobility careers
throughout Europe in order to accelerate the
shift to electric mobility
Join a double digit's startup in the e-Mobility space
We stepwise became 'The experts' in e-Mobility recruitment since we build-up a deep understanding of the complexity of this emerging business from 2010 onwards.
All our 'EVBoosters' have a strong passion to accelerate the shift to electric mobility making this world a better place for future generations.
At present, EVBoosters Recruitment has become the trusted partner for many leading e-Mobility companies offering access to a huge network of experienced electric mobility candidates.
5 reasons to become part of this great EV adventure since our sky has no limits for you…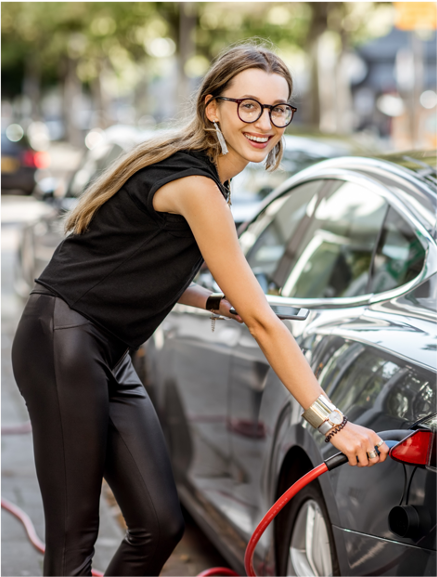 • Power e-Mobility careers! Work with the best and most experienced candidates for leading EV industry players across Europe (and beyond)
• Join a highly driven team of professionals in e-Mobility Recruitment
• Lots of opportunities to propel your career @EVboosters. We train you to take full responsibility managing your own portfolio or even Industry team. Our sky has no limits for you.
• Breathtaking view and a great place to work @Spaces Rotterdam, 5 min walk from Rotterdam Central Station (When Corona allows us to come to the office again)
• And yes, a great remuneration package + eminent bonus is included for you as well
Work hard, play hard and do something good for future generations!
Start your morning with a great coffee and a breath-taking view over the city (when Corona allows us to go to the office again).
EVBoosters is situated in the center of Rotterdam in a dynamic and high-tech start-up & scaleup working environment.
Let's speed-up e-Mobility together!
Do you like to become part of a bigger mission in life?
We are always open to meet new and experienced (recruitment) talent! Especially when you already have a background in e-Mobility, EV Charging Infrastructure, Batteries, Automotive, Cleantech, Energy & Utilities, IT or Digital. Check out our open positions at the bottom of this page.
Open applications
Or share your resume via careers@evboosters.com and tell us more about your motivation to join our EV mission and team. We are excited meeting you!
Open e-Mobility Recruitment Jobs @EVBoosters