Join The Experts in e-Mobility (EV) Recruitment
Role: e-Mobility Recruitment Consultant
Fully charged team + competitive package + bonus included (HQ based in Rotterdam). Become part of our EV mission and do something good for future generations while rapidly developing your career in this fast-growing e-Mobility industry! 
Our mission: powering e-Mobility careers throughout Europe in order to accelerate the shift to electric mobility
We are growing rapidly with more than double digits on an annual basis. For that reason, EVBoosters is currently hiring ambitious and talented Recruitment Consultants with a strong passion for electric mobility.
Experts in e-Mobility Recruitment
EVBoosters Recruitment is so much more than just a 'regular' recruitment agency. We are active in the European e-Mobility space since 2010 and are fully focused to power electric mobility careers across Europe. Over the years, we build up one of Europe's largest and most relevant networks of professionals and leaders in e-Mobility with access to 1000+ active candidates (and continuously growing) in Electric Vehicles, EV Charging Infrastructure and Batteries across the continent.
Grow and manage your own portfolio
A 'regular' recruitment consultant often focuses on either the client side (account management) of the process OR the candidate side (talent management, long –and shortlisting). @Evboosters we stepwise train and encourage you to manage the whole end-to-end recruitment process.
Based on your experience, interest and ambitions, you start in our 180° or 360° talent development program.
5 reasons to become part of this great EV adventure since our sky has no limits for you…
• Power e-Mobility careers! Work with the best and most experienced candidates for leading EV industry players across Europe (and beyond)
• Join a highly driven team of professionals in e-Mobility Recruitment
• Lots of opportunities to propel your career @EVboosters. We train you to take full responsibility managing your own portfolio or even Industry team. Our sky has no limits for you.
• Breathtaking view and a great place to work @Spaces Rotterdam, 5 min walk from Rotterdam Central Station (When Corona allows us to come to the office again)
• And yes, a great remuneration package + eminent bonus is included for you as well
About your background and skillset
• BSc or MSc degree (Economics, Engineering, IT, Automotive, Digital, Marketing, Psychology)
• 2-5 years of (relevant) working experience preferably agency background
• (Preferably) Background in e-Mobility & EV Charging Infrastructure, Electric Vehicles, Cleantech, Energy & Utilities, Automotive or IT / Digital
• Talent for managing and developing both the client as the candidate side
• Strong analytical & project management skillset, you know how it's like to work with a professional ATS
• Organized and precise working methods
• Experience working in a high-pace and demanding international environment
• Dutch and English C1/C2 (fluent, both verbal and written). Preferably one of these languages: German, French, Spanish or Italian
• True passion for electric mobility
• Open personality, easy going and capable of engaging with all type of personas
• Straightforward and no-nonsense
• Dedicated, focused and shows strong persistence to get the job done
• Strong commercial drive, results count at the end of the day
• Energetic, dynamic and flexible
• High learning agility, curious mindset
• True team player, your ego stays at home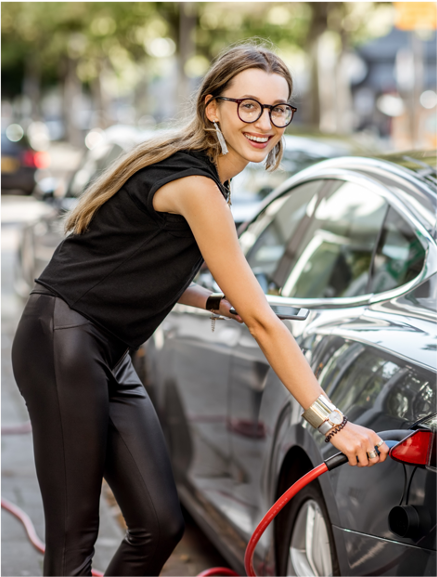 Reach out today for this exciting job @EVBoosters or contact Paul Jan Jacobs directly for more information to join our EV mission and team on short notice.
Paul Jan Jacobs (Founder & Managing Partner)
Pauljan.jacobs@evboosters.com
+31 6 48 27 83 44