About EVBoosters Recruitment
We know and understand the e-Mobility Industry from the inside and use our deep and practical market knowledge. For that reason our recruiters strongly empathize with your day-to-day challenges.
Even more important, we make you a promise to; dive deeper to really get to know you, we respect and protect your privacy, we communicate and reject spamming, we do what we say and vice versa. Above all, we love to share our passion and drive with you to set the new standard in e-Mobility Recruitment.
We are The Recruitment Expert for mid-level, senior and executive positions in e-Mobility across Europe.
By sourcing te best people around, we power the adoption of electric mobility. 
Everyday we aim to be The knowledgeable EV Recruitment Partner for both candidates and our clients.
The type of positions we mainly focus on
We cover the full e-Mobility value chain
Charging Station OEM
Electric Mobility Provider (EMP)
Charge Point Operator (CPO)
Mobility Service Provider (eMSP)
Leasing companies
EV sharing start-ups
We reject an opportunistic hit-and-run approach. Therefore we developed our VALUES OF ENGAGEMENT.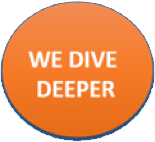 We go the extra mile to get to know better and clarify your needs.
We don't rest, are relentless until we find the best suitable fit.
We respect your privacy, are open and do what we say and agree.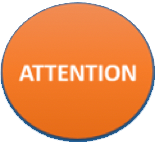 We don't spam, we communicate. We'll stay in touch.
We look forward to share our energy, joy and passion for EV with you.
About the founder Paul Jan Jacobs
What really makes Paul Jan (1977) tick is creating growth and new business openings within emerging markets. For that reason he moved since 2010 into the e-Mobility, Future Transport and Smart Energy Domains. He envisions that e-Mobility has to be accessible for everyone in 5 years' time from now (2019), offering a seamless, affordable and pleasant journey.
Previous, he was heading Eneco Group's e-Mobility Domain. He resigned since 2018 and founded EVBoosters™.
Exciting times ahead!
Get in touch for your EV career or search
We power the e-Mobility adoption by sourcing the best people around to grow your EV Business across Europe. Let's go!
Get free access to valuable e-Mobility Funding Reports 2019, Regional and Global EV Market insights, EVBoosters speaker notes from congresses and workshops, untold stories…
Ready for your next EV Career step?