We power the e-Mobility industry by
sourcing the best people around
with access to over 3000 experienced EV candidates and EV vacancies
EV sales is ramping-up these days. You are planning to expand your business across several European countries.
Besides a great plan, funding, the right technology and partners in place, you need qualified and talented people to make it really happen.
Luckily for you, we certainly can help you find and recruit the talents needed since we have access to over 3000 experienced EV Candidates.
In the next six years, the total number of European EV employees needed will increase with 500%
up to 1.000.000 people in Europe alone changed jobs due to the rise of electric mobility
Sources: Transport & Environment 2017,
European association of electrical contractors 2018
We strongly empathize with your growth challenges due to our deep EV Industry knowledge
We understand the e-mobility, charging infrastructure and energy landscape from inside and strongly empathize with your challenge from inside and strongly empathize with your challenges.
Fully focused on e-Mobility recruitment and in particular on the charging infrastructure, EV passenger car and battery industry markets.
Direct access to over 3000 experienced e-Mobility professionals, senior management and executives who are currently active in e-Mobility across Europe.
Current and future EV propositions also ask for Automotive, Smart Mobility, Energy & Utilities plus Digital expertise.
Besides our extensive EV experienced network of over 3000 candidates, we also have direct access to over 7000 potential candidates in this related fields.
We reject an opportunistic hit-and-run approach. Therefore we developed our VALUES OF ENGAGEMENT.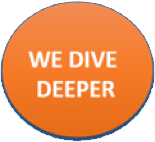 We go the extra mile to get to know better and clarify your needs.
We don't rest, are relentless until we find the best suitable fit.
We respect your privacy, are open and do what we say and agree.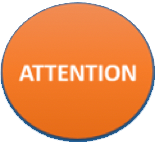 We don't spam, we communicate. We'll stay in touch.
We look forward to share our energy, joy and passion for EV with you.
We love to share our EV passion
and energy with you
We cover the full e-Mobility value chain
Charging Station OEM
Electric Mobility Provider (EMP)
Charge Point Operator (CPO)
Mobility Service Provider (eMSP)
Leasing companies
EV sharing start-ups