Powering e-Mobility Careers
As a Lead Software Architect you orchestrate the full technical launch of the European start-up. Together with the Head of Product Development, you realise a most unique ground breaking CPO concept, making its entry into Europe. Asking: Minimum 4 years' experience as a Software Architect / CTO / Head of Engineering
Head of Product Innovation & Design
Based: Surrounding Essen, Germany
As Head of Product Innovation & Design, you're responsible for managing the team of product managers and solution designers, overseeing all the existing and new-e-mobility products and services. Together with your team, you accompany the products and services through all phases in the process, starting with the assessment of the regulatory environment, until the development of the requirements in IT, supported by creating the necessary sales and presentation documents, for the service offering and the training of the sales force.
Product Owner (UI/UX/APP/WEB)
Based: Surrounding Essen, Germany
As Product Owner, you'll be part of the e-Mobility team and have a significant saying, in the development of the Fuel & Charge mobile app. You'll be representing the interests of the clients, their international markets and other internal departments. You analyse these requirements, design solution proposals and initiate the development of the mobile app and / or other web frontends.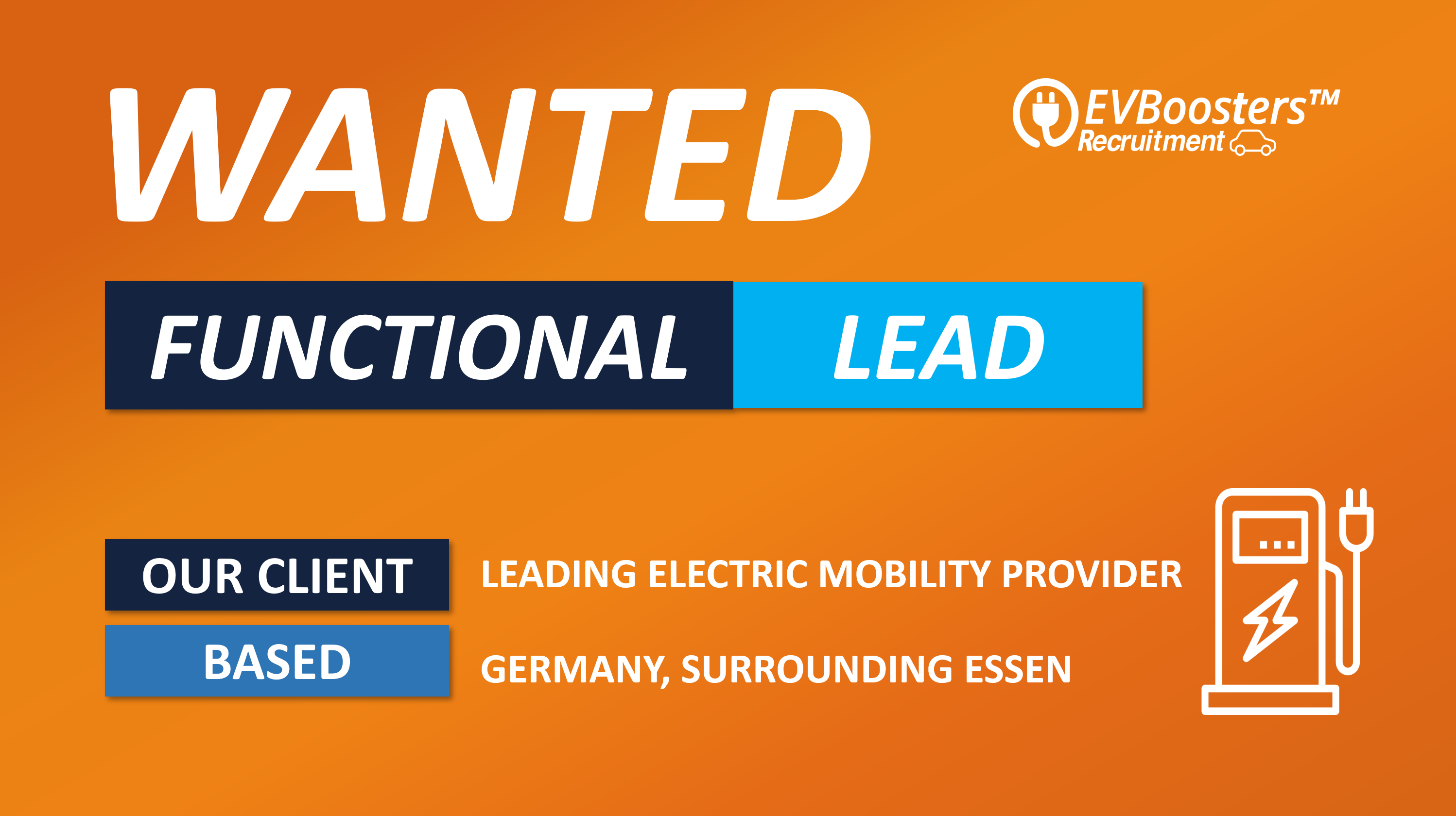 Based: Surrounding Essen, Germany
As a Functional Lead, you own the EV functional architecture and ensure business requirements are designed in alignment. In collaboration with Product Owners and other designers you create solutions and processes that fit into the existing- and envisioned functional architecture and role model.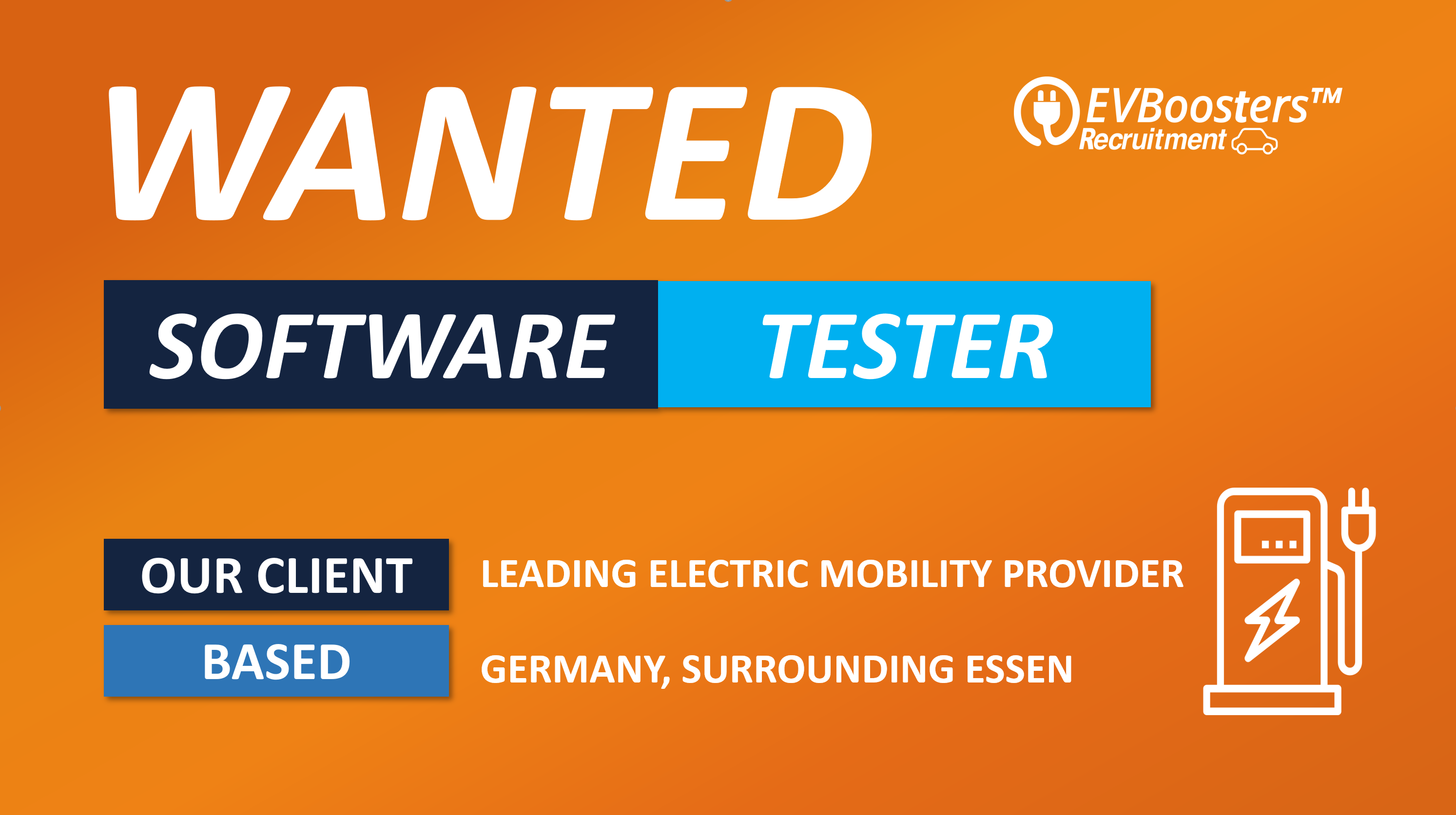 Based: Surrounding Essen, Germany
As a Software Tester you oversee Quality Assurance of user stories and e-Mobility requirements. You design test cases and execute these in an agile environment, using 'Integration Test' and UAT. Documentation, analysis and evaluation of test results are your daily activities.
Requirements Engineer Transactions
Based: Surrounding Essen, Germany
As Requirements Engineer Transactions, you'll be part of the e-Mobility team, developing services related to EV charging transactions. Experienced colleagues will help you integrate into the team fast, enabling you to understand the products and services quickly. You help design solutions and create user stories for IT implementation, based on existing requirements from product management and functional design.
Based: Preferably Berlin or Amsterdam
Role description
One of The leading global EV Automotive brands is going to start to operate their own charging solutions across Europe from 2020. It's your task to build up a strong team, develop partnerships and establish a stronghold in the top 5 countries within a number of years.
Based: To be defined, preferably Europe
Role description
Our client is one of the top 3 global fast charging players. Main responsibilities are 1) to develop and execute a winning global sales & marketing  strategy and 2) play a leading role in acquiring new global strategic accounts and developing partnerships. High-pace assignment for seasoned leader.
Role description
An upcoming Chinese EV brand is preparing to enter Europe from 2021. It's your job hire a great team, develop national dealerships and build up a strong brand on the European mainland the following years.
We cover the full e-Mobility value chain
Charging Station OEM
Electric Mobility Provider (EMP)
Charge Point Operator (CPO)
Mobility Service Provider (eMSP)
Leasing companies
EV sharing start-ups
Your next career step in e-Mobility
We welcome motivated and experienced EV candidates to make an open application
* We will file candidates who have a strong and international background in eMobility, Automotive/Transport, Energy & Utilities and Software (SAAS Solutions)
Headline
For this episode of EV Frontrunners, we interviewed Mathijs van der Goot. He is the Global EV & Charging Manager at LeasePlan. When and how
Read more